Alen began riding at 14 years of age when his parents took him to a dude ranch for trail rides, and thus began his career as an equestrian. He started working at Medieval Times Dinner Theater (MTDT) in Lyndhurst New Jersey when it opened in 1989. During his 4 year tenure at MTDT, he was lucky enough to train under the German Olympian Silka for Dressage, and Spanish Horse Master Tino Gonzalaz in jousting and equestrian martial arts. He has also worked at the MTDTs in California and Texas, and has continued working on and off for them, the last time about 8 years ago.

Alen did a run in Las Vegas in 1991 at the Excalibur Hotel & Casino as a jouster and equestrian stuntman. However, he truly came into his own at the New York Renaissance Faire (NYRF), where he became a jouster/stage combatant/stuntsman in 1992, the same year the Silver Knights were founded. During his 15 year run at NYRF, Alen became in integral part of the show, playing a plethora of characters all with fighting and jousting at their core.
​
In addition to NYRF, Alen has jousted and fought at Renaissance Faires across the country to include NY, NJ, PA, OH, WI, TX & CA. He even took a break from horses to do motorcycle stunts at the Batman Stunt Show at 6-Flags Great Adventure NJ from 1997-98.
​
Alen O'Hara - Lord Morgan Leah
Equestrian stuntman

Jousting on Horseback

Sword on Horseback

Thrown Spear/Axe on Horseback

Falls from Horseback

Stunt Equestrian Trainer

Joust Trainer

Fight Choreographer

Joust Choreographer

Polearm / Spear on foot
​"He was a verray, parfit gentil knight, And gladly wolde he lerne and gladly would he teche" - Geoffrey Chaucer
"All knights must bleed. Blood is the seal of our devotion."
George R. R. Martin, A Feast For Crows
Equestrian stuntman

Jousting on Horseback

Sword on Horseback

Thrown Spear on Horseback

Falls from Horseback

Fight Trainer

Fight Choreographer

Joust Choreographer

Rapier & Dagger

Longsword

Polearm / Spear on foot
Since childhood, Geof has been fascinated by medieval history. The knights on horseback especially captured his imagination. Growing up, he studied medieval history and even got to work with horses for a bit. He is an avid primitive archer.
Geof has worked at the NY Renaissance Festival as a Sword maker's apprentice, a show announcer and a leatherworker / armourer for many years. His work and his company Wolfgaard Armoury becoming well known at Faires across the country. The quality of his goods earned him an honorary place among the SK jousters for creation and repair of their gear. When he got the chance he started training as a jouster and hasn't looked back since. He has also studied Rapier & Dagger, Broadsword,pole-weapons
and hand to hand combat for stage, attending
private clinics and SAFD seminars.
Geof Davis - Sir Dmitri Varga of Kiev
Horse Trainer

Equestrian Instructor

Equestrian stuntwoman

Jousting on Horseback

Sword on Horseback

Thrown Spear on Horseback

Falls from Horseback

Broadsword on foot
Kelsey is the newest addition to The Silver Knights. She has been riding and competing for close to twenty years, focused primarily in the Hunter/Jumper discipline. Kelsey attended Morrisville State College in New York where she studied Equine Science and Management as well as competed with the intercollegiate riding team. After graduating she went on to manage several horse barns in the area as well as work with some of the top trainers in the region. Her extensive experience and knowledge with horses has made her our resident trainer.
Since riding with the Silver Knights, Kelsey has quickly evolved as a skillful jouster and equestrian stunt woman. She continues to learn new skills including sword fighting and close combat.
"What if custom is wrong? Demanded the part of her that believed in the code of chivalry. A knight must set things right." - Tamora Pierce, First Test
Kelsey Horlick - Lady Laoghaire of Lecarrow
It is not easy to become a Jouster for the Silver Knights. First, one must be trained as an equestrian. Horse and rider must be of one purpose when riding through the games and down the Lyst. The rider must have the use of his hands in which to do other things rather than guiding the horse, whether that be swinging a weapon or holding lance and shield. Every potential knight starts on the ground, helping with games and behind the scenes grooming and tacking the horses. They then move one to equestrian training as well as ground fighting training.
Nicholas has been around horses for close to 20 years and has been jousting for over a decade. He started in 2000 when he joined the New York Renaissance Faire to finish a Boy Scout merit badge and after being introduced to the horses and joust team, there was no turning back. From that point on he focused on training and riding which paid off because at the age of 15 he took his first pass and joined the ranks of his fellow knights. He continued to joust and act at the NYRF and choreograph the jousts and fight scenes through 2009.

In recent years he has taken more of a training role with the team, continuing to help trainees hone their skills and teach them proper technique to succeed as a jouster. Other shows include; Cloisters Medieval Faire, Staten Island Renaissance Faire, New Jersey Renaissance Faire, along with many cooperate events.
'I dwell by dale and downe,' quoth hee, 'And Robin to take I'me sworne;
And when I am callèd by my right name, I am Guy of good Gisborne.
- Robin Hood and Guy of Gisbourne
Nicholas Freely - Sir Guy of Guisbourne
Equestrian stuntman

Jousting on Horseback

Broadsword on Horseback

Thrown Spear/Axe on Horseback

Falls from Horseback

Stunt Equestrian Trainer

Joust Trainer

Fight Choreographer

Joust Choreographer

Polearm / Spear on foot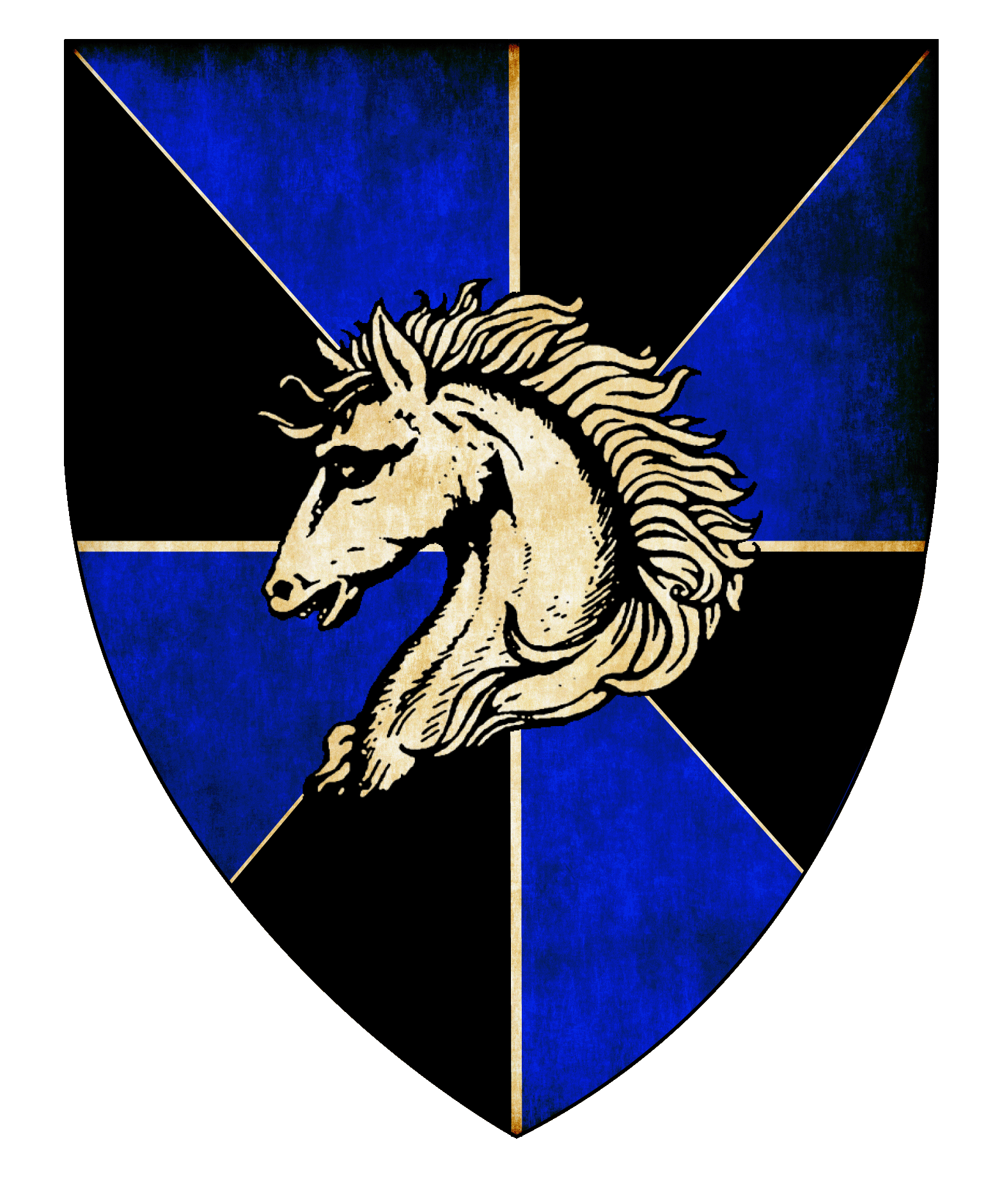 Michelle Kleber - Squire Ellory of Bavaria
A lifelong patron of renaissance faires, Michelle was introduced to the Silver Knights in 2012 and joined immediately. She graduated SUNY Oneonta in 2011 with a degree in theatre, but her first love is horseback riding, so the Silver Knights was the perfect union of the two disciplines. Michelle has been riding for 15 years and is currently training to become a knight.
Equestrian Games

Joust (training)

Sword from horse

Spear from horse

Broadsword

Sword & Shield
'What is better than wisdom? Woman.
And what is better than a good woman? Nothing.'
- Geoffrey Chaucer